It's that time of year again!  I am excited to announce that I will be partnering with Tales & Toys for a day of Mini-Sessions.  Tales & Toys is a wonderful kids store now located at 125 A Richmond St. El Segundo, CA.
Here are the details on how to qualify for one of the sessions…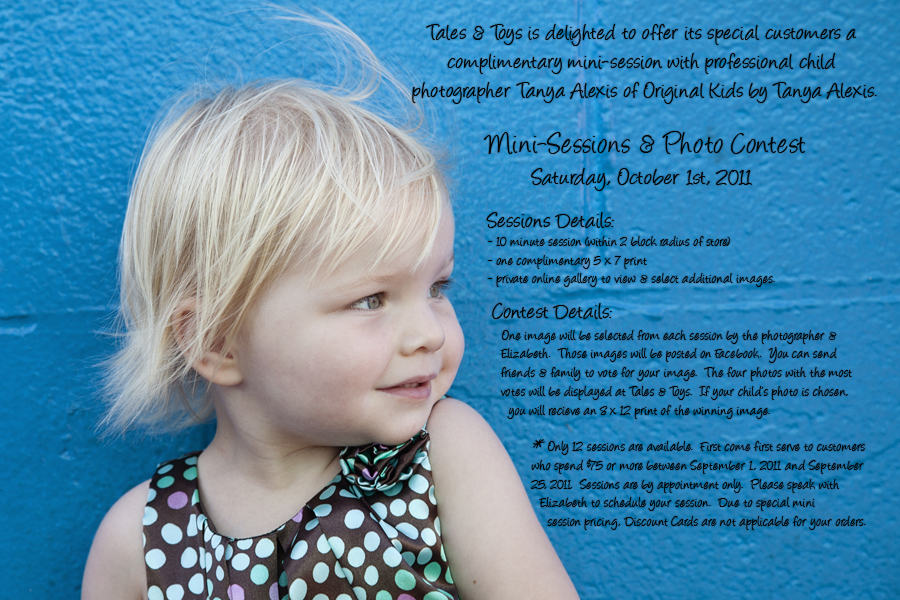 Last weekend, Tales & Toys had their grand re-opening party.  I stopped by to say hi and to grab a couple of photos.
Now that Tales & Toys has a big space in the back, I know they are now offering classes and events.  Check out their Facebook Page for more information.