Month: October, 2015
Beloved tools of creatives/artists have soul and heart.  I am a firm believer of this.  It is that heart that allows a creative to pick up their tool of choice and have an instant connection, and possibly a lasting relationship.  An artist can use any instrument, but the ones we feel most connected to are the ones that push us to create our best work, they push us to be our truest self.
A guitarist can pick up a guitar and know immediately that they will create many songs together.  In the same way, a photographer can pick up a camera and immediately feel as though the camera is an extension of their arm, their eye, that it will help that photographer show the world how (s)he sees life.  It is a magical moment to know you have found a creative partner.
This happened to me a couple of years ago when I purchased an old Leica Rangefinder and it happened again last week when I borrowed a friend's old Pentax 6 x 7.  I used the Pentax with a friend and her delightful dog on Saturday.  It was love at first shutter click.  I bought one that night.  There was no need to wait to see what the negatives would look like.  I knew that this camera and I were about to enter a lasting relationship.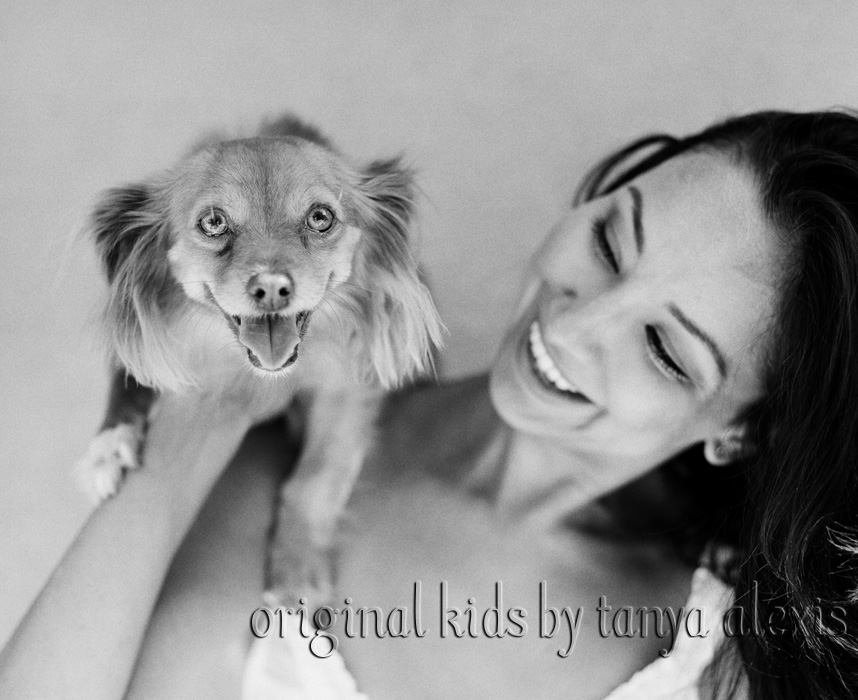 The next day, I photographed a family and their darling two year old.  I knew I was going to shoot one roll of film on the borrowed Pentax.  I still had no idea what the Pentax and I would create together, but I knew it was going to be special.
A few days later, I received the scans from my magical Pentax weekend.  There may have been some jumping up and down with joy and a few  ear to ear grins as each image was revealed to me.  This camera saw how I saw and froze each moment in time.  It helped me slow down and really drink in childhood and all the creativity, imagination, and focus that comes with it.  And, above all, it captured this sweet, adorable, creative, and curious little girl as she went about her afternoon as she was wont to do from her post nap snack to her running a restaurant out of her house to playing at the park.
I look forward to using this camera at future sessions, which for the time being, will still mostly be shot on digital, but there will be at least 10 frames from my beloved Pentax67 thrown in, and most likely a roll from my Leica.
Here are the frames from last Sunday's shoot…