Last summer, I had the honor to photograph all the yummy treats from my favorite local bakery.  It was my first real attempt at photographing food, and I would definitely do it again.  It was a lot of work, but I am really happy with how the photographs and her website turned out.  To check out the entire site, stop by Delilah Bakery.  To stop by the bakery, go to 1665 Echo Park Avenue, Los Angeles, CA 90026.  They have delicious brunch on the weekends and yummy sandwiches for lunch.  Their beautiful website was designed by Jesus Aguilar.
Here are some screen grabs from their new site…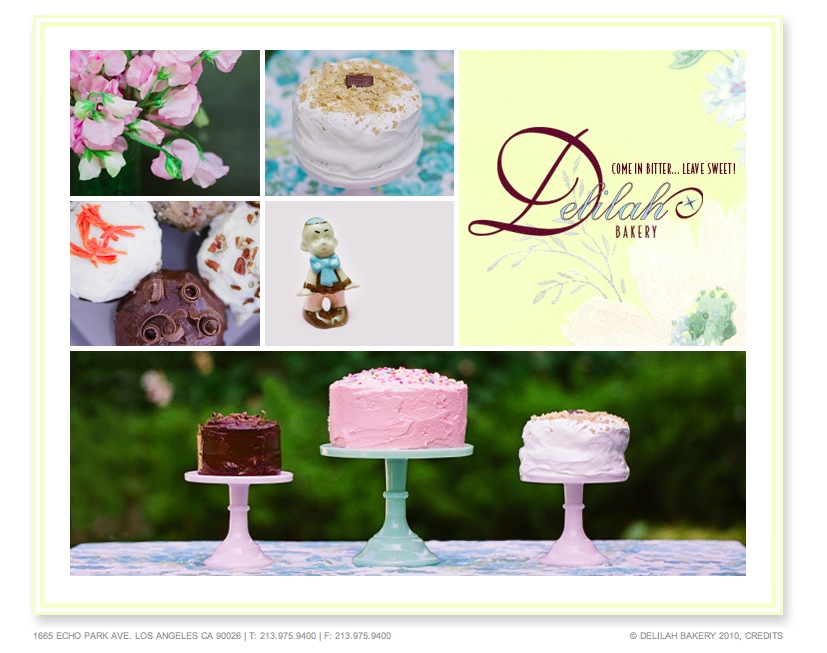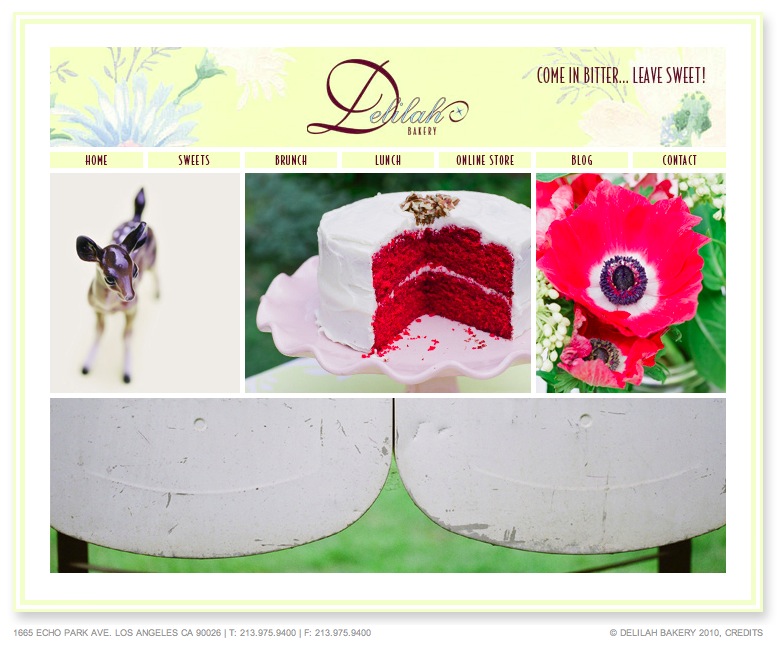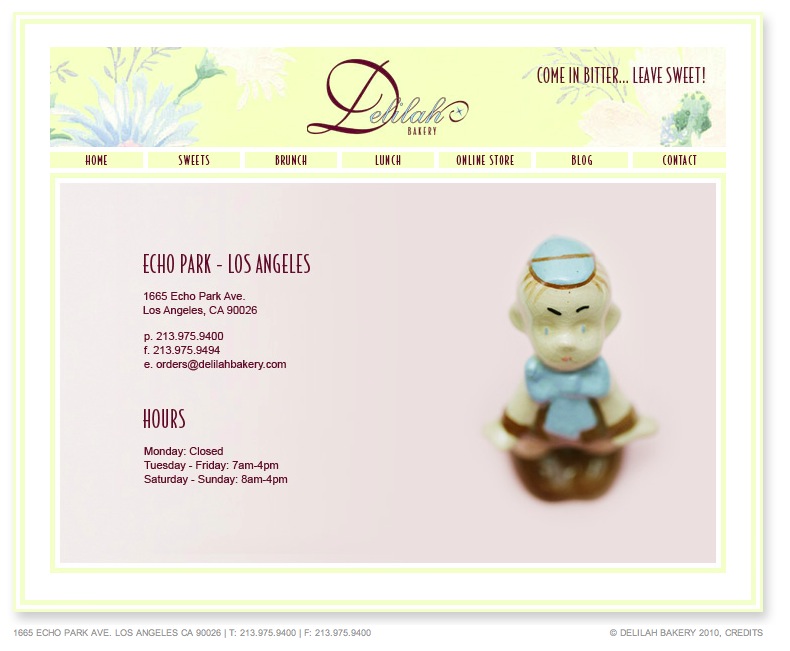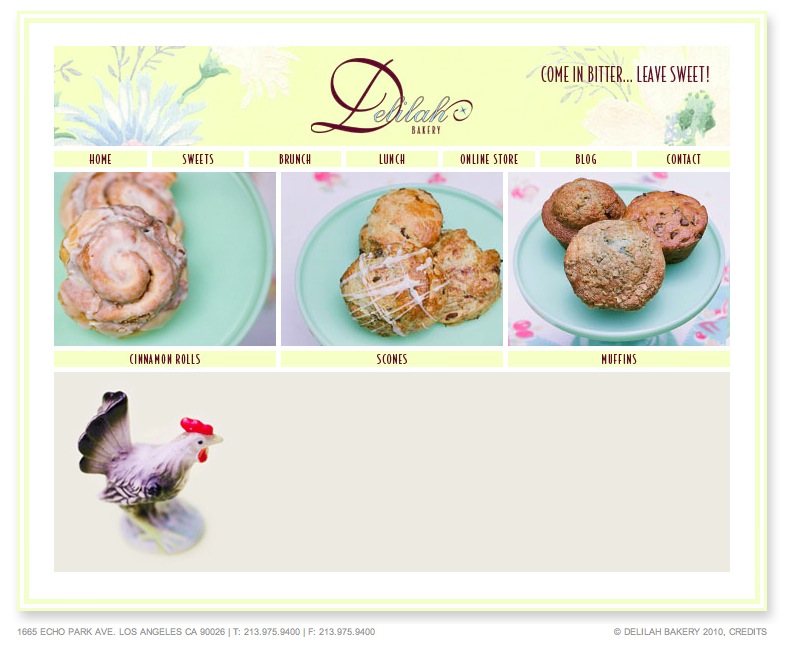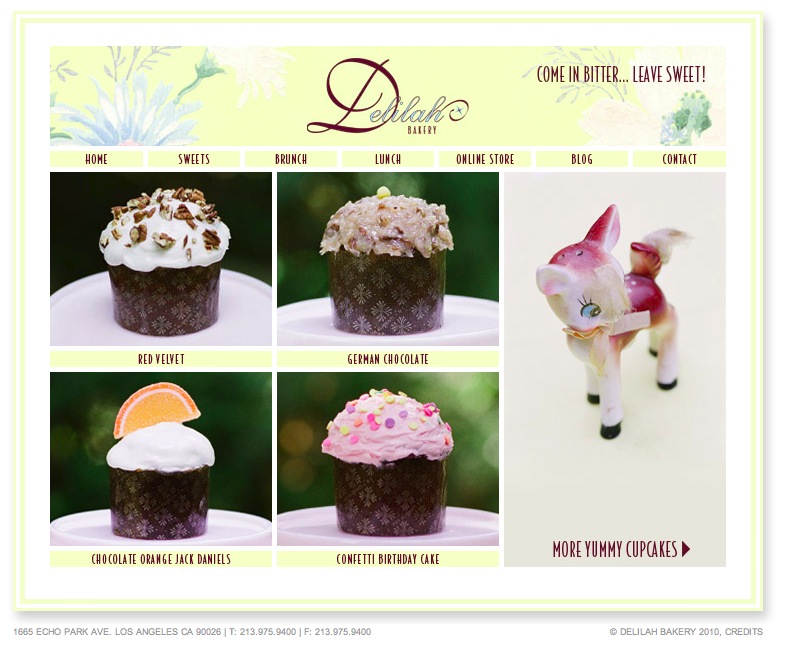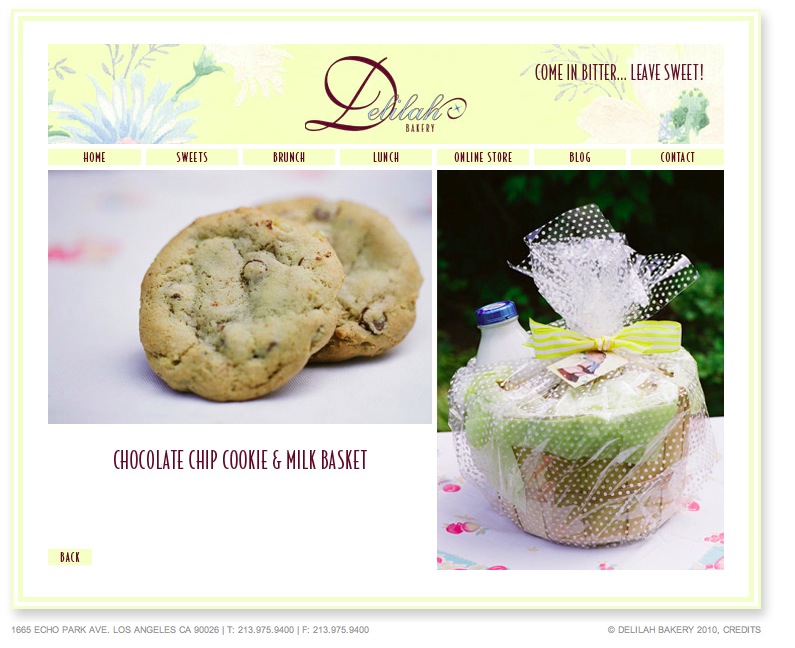 Hi all.
I just finished putting up my photographs in Delilah Bakery on Echo Park Ave. If you have the chance to stop by and check them out, please do. Also, if you know of anyone who may be interested in becoming a client, have them stop by Delilah's so they can see some of my work printed up 🙂
Delilah's is now offering a cafe menu. They have what may very well be the best BLTA I have ever had in my life. It is perfection, and it puts a smile on my face just thinking about it!
All the photos in the honey wood frames are mine.